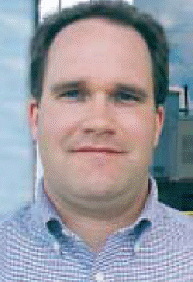 The lure of selling more products to the large mining companies in Sudbury has led Miller Technology Inc. to set up a new location in the city.
Based in North Bay, the company manufactures and sells its own line of underground personnel carriers and converts Toyota Landcruisers for use underground. Its new 4,000-square foot location in Sudbury opened at the beginning of August.
"It's been one of our goals for the last five or 10 years. We've just been waiting for the right time to do it with the right people and the right location," said Chad Miller, the company's general manager, mining.
"We've always done some small-scale business with (CVRD Inco and Xstrata), but now we want to get more of their business."
In operation for 27 years, Miller Technology sells to mining companies across Canada and around the world, but cracking the Sudbury market has always been a challenge. With a location close enough to provide parts and service on short notice, Miller is hoping that will change.
"(Proximity) was always their (CVRD Inco and Xstrata's) issue. They were always concerned about service and parts availability from North Bay. It wasn't quick enough to meet their needs. If we're here, we can get parts to the mine site in 15 or 20 minutes." Miller said it will probably take about three years to make the location in Sudbury financially viable because of the time it will take to build up a client base. Six employees are currently working at the Sudbury location.
The company also sells forklifts, backhoes and excavators to construction companies.
In North Bay, Miller Technology is in the middle of a $700,000 expansion of its Seymour St. head office location. After the renovations are completed, the building will have gone from 13,000 square feet to 18,000 square feet. Times are good for the company, said Miller.
"On average, we have had four or five per cent growth in our sales every year," he said.
"We surpassed $10 million in sales last year. This year we will do $11 million, and next year we're hoping to do $11.5 million to $12 million. The mining industry is at the peak of its cycle. The markets are doing well, so the companies can spend money on capital."
The company sells three different underground personnel carriers.
The Triple 4-ce Multi-Function Utility Carrier is a heavy-duty carrier that allows for the attachment of a variety of implements to the front and the rear of the unit. Miller said the company recently released a new, improved version of the vehicle.
"There is a new engine, new electrical system and new braking system. All those changes came from customers and 10 years of learning. The electrical system is simplified so it is easier to maintain and troubleshoot."
The Miller Truck Personnel/Utility Carrier is an underground vehicle with a power-shift transmission, engine sound barrier, upfront dash panel, and powerful 57-horsepower engine. The Toyota Landcruiser is built by Toyota for offhighway use, but converted by Miller Technology for underground applications.
Miller Technology recently developed a scissor lift and Anfo loader that can be attached to the back of the Toyotas. Miller said he is currently working on a few more add-ons for the vehicles, but he's not ready to talk about them yet.
"We always strive for innovation and safety. We're always working on two projects at once. We take one per cent of our sales and allocate that to doing new product development."